Medical Laboratory Technology ( DMLT)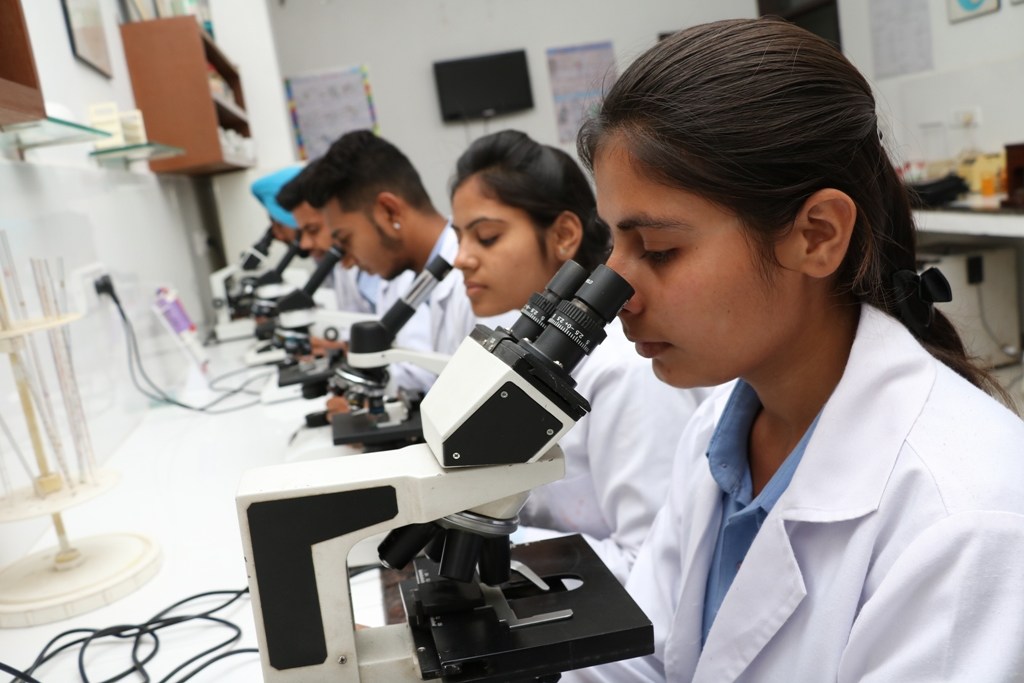 One year/Two year Diploma Course in MEDICAL LABORATORY TECHNOLOGY [Popularly known as "D.M.L.T.]
1. Minimum Qualification for Admission Matric, 10+1, 10+2. B.Sc., B.A., B.Com. or any equivalent qualifications.
2. Age : No age Restriction.
3. Sex : Both Sexes eligible for Admission.
4. Duration : One Academic Year/Two year.
5. Employment Opportunities :- More than 3,50,000 Medical Laboratory Technicians will be required in 1,75,000 Hospitals / PHCs / Nursing Homes and by medical professionals by 2020 A.D. to fulfil the Alma- Atta Declaration i.e. "Health for all by 2020 A.D." as the country's population would rise to more than 125 Crores.
6. The diploma-holder may open his/her own Clinical Laboratory in any part of the country, subject to State Government Laws or under the supervision of a qualified Medical Professional/ Pathologist/ Registered Medical Practitioner.
7. The Diploma Holder will be suitable for Appointment as Medical Laboratory Supervisers/ Technicians/ Assistants in all Private Hospitals/Nursing Homes or with Private Medical Practitioners etc.
8. 70% attendance in theoretical/Practical training classes is compulsory for candidate enrolled for appearing in the final examination.
Two Years DMLT Subjects
| | |
| --- | --- |
| 1st Year | 2nd Year |
| (i) Anatomy & Physiology | (v)Parasitology, Virology, Serology |
| (ii) Microbiology-I | (vi) Biochemistry-II |
| (iii) Biochemistry-I | (vii) Histotechnology |
| (iv) Haematology | (viii) Lab Management |
Practical and internal assessment, Viva-Voice
One Year DMLT Subjects
(i) Anatomy & Physiology
(ii) Microbiology, Parasitology, Serology
(iii) Clinical Bio-Chemistry
(iv) Haemotology
(v) Histotechnology
(vi) Laboratory Management & Planning
Practical and internal assessment, Viva-Voice
Diploma Awarded by Institute of Para medical Technology, New Delhi
Only Guru Nanak Institute Diploma/Certificate ( IPMT) have Govt recognized and ISO 9001-2000 written on them.